Getting new patients is difficult for any dental clinic, but it's even more difficult when you're simultaneously trying to provide quality dental care. What options do you have? Try posting on Facebook to promote your dental clinic's services, but not just any post. Facebook Ads.
Undoubtedly, you can spend time and effort aiming to rank on Google's first page. You can even end up creating and optimising your own website. You can do everything you can to ensure long-term success online.
But what if you require immediate online traffic?
That is where Facebook Ads come in. Dentists can use Facebook ads to reach out to patients who are looking for a dentist and direct them to your business. With Facebook's great targeting capabilities, you'll be able to advertise your dental services to all the users using Facebook Ads. You could precisely target your audiences and increase your conversion rate to new heights with Facebook's assistance.
Why Facebook Ads?
Dentists' strategies for attracting new patients are evolving as time goes on. Previously, many doctors relied on recommendations or word-of-mouth and being located in newspapers or magazines to attract new patients. Many dentists, however, are now relying on digital marketing methods such as Facebook Ads to suit their objectives.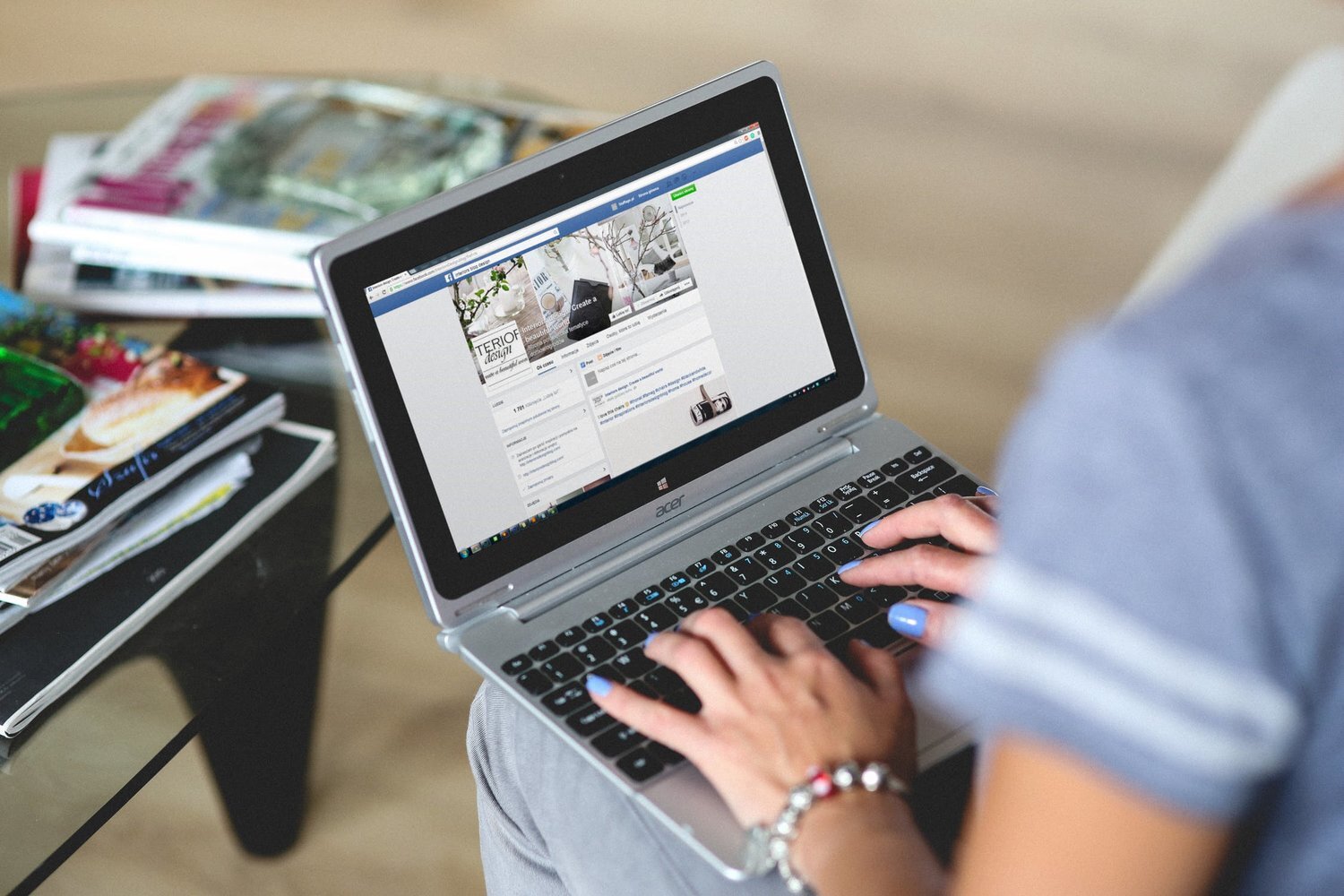 One reason to use Facebook ads is to adapt your marketing approach. However, there are a number of other advantages to using Facebook Ads for your dentistry office. Here are a few examples:
Facebook has powerful targeting tools that let advertisers and marketers pinpoint their target audiences based on interests, competitor affiliations, demographics, and more.

The ability to promote on numerous social media platforms, including Instagram and WhatsApp, is one of Facebook Ads' most remarkable features.

Facebook advertising works on the PPC model. Advertisers can pay only when individuals click on their advertising, allowing them to stretch their budget much farther.

Dentists may use Facebook Ads to produce specifically customised and interesting material.

Some people see your ads, but they fail to set up an appointment. This is when retargeting can come in handy. You can use retargeting to target folks who saw your Facebook ad or visited your website but did not schedule an appointment.
Setting up your first Facebook Ads Campaign
You must set up all of your accounts before you can produce your first ad for your practice. A Facebook business page for your clinic is one of the first things you should do. When creating advertising, you'll need a business page.
1. Optimising Landing Page
You should also design a landing page that consumers will be sent to when they click on one of your adverts. Even though this is one of the most significant aspects of advertising, it is also critical to get it right. This is due to the fact that a user's landing page influences whether or not they schedule an appointment.
Here are some things to keep in mind while creating landing pages:
Easy to follow and relevant to the ad that was clicked on

The message is clear

A call-to-action button that is easy to locate
2. Deciding your goal
You should set goals for your dental advertising campaigns since they will guide your efforts and allow you to assess their performance. For your campaign, Facebook offers a variety of ad objectives as shown below.
You may start developing Facebook advertisements for dental practises that help you grow your practice through social media with a variety of ad objectives at your fingertips.
3. Determining your audience
Another aspect of the ad set level is the audience selection. Your targeting options will be determined by this. Here are the three groups from which to choose:
Saved Audience: Users can be included or excluded based on demographics, location, and interests.
Custom Audience: Use Facebook Lookalike to target visitors based on a customer (or patient) list or previous contact with your clinic's website or content.
Lookalike Audience: Create an audience that is similar to your current client database and market to them.
4. Placement
You have the option of having your ad automatically put, but you also have the option of choosing where you want it to be placed. Here are some of the options for placement:
Device Type: Mobile, Desktop, or Both
Facebook Placement: Feed, Right Column, Instant Articles, In-stream video, Stories, Marketplace
Instagram Placement: Feeds, Stories
Messenger Placement: Inbox, Sponsored Messages, Stories
5. Delivery and Budget
You can schedule your delivery after you've decided on your placement. This option controls the speed and frequency with which your ad is displayed at the expense of your budget. The two options are as follows:
Standard Ad Delivery — Depending on your budget, serve your advertising at the fastest possible pace.
Ad delivery acceleration — Deliver your adverts as rapidly as possible, allowing you to spend your budget more quickly.
A daily budget (a budget for each day) or a lifetime budget are the two types of budgets available (budget for the whole duration of your advertising). It will come to an end after your ads have used up all of their funding.
6. Choosing the type of ad
We're now ready to start creating our ads. Hopefully, you've already selected what type of advertisement you'd like to run at this time.
We have four options, each with its own set of characteristics:
Moving forward
Here are some recommendations to assist you to run your advertising efforts for your dental now that you know how to set up and use the Facebook Ads platform.
1. Keep an eye on Analytics
You'll be able to access a full analytics dashboard to evaluate the data after your campaign is live. Remember to monitor your stats on a regular basis and make adjustments to your ads as needed.
2. Running Test Ads
Your ads can be in a variety of formats, each of which will have a different effect on your target viewers. As a result, you must ensure that you test using A/B testing and split testing. You can use these two tests to test both tiny and large modifications you want to make to your ads.
3. Thinking of new marketing ideas
People may become burnt out when they see the same advertising again and over, lowering the possibility of participation.
As a result, your dental practice should experiment with fresh and unusual concepts. Users will be less likely to become habituated and will be more inclined to make that appointment as a result.
Facebook Ads for dentists can be an effective digital marketing approach for attracting new patients to your office. Although getting started can be challenging, it is more often than not well worth the effort. Experiment, practise and discover as much as possible, and you'll soon be generating traffic.
Contact us at Shaktiki to get started with the marketing of your dental practice.