The social media era's version of simple word of mouth is what's today called Online Word of Mouth Marketing (WOMM). It is also known as word of mouth advertising. For millennia, people have used word-of-mouth marketing to promote their products. Prior to the advent of marketing, it was usual practice to select a business or service provider based on recommendations from others.
The impact of word-of-mouth marketing is nothing unique, whether it's utilised for marketing, sales, or something else. For ages, word of mouth has been the major means of discussing and describing all topics of importance all over the world.
However, while the effectiveness of word-of-mouth marketing hasn't changed, the methods by which we use it have. Above all, the internet has dramatically changed how we use word-of-mouth messaging as a marketing tool. The age of digital word-of-mouth and influencer marketing is what's new and in.
The transition to the digital word of mouth marketing
Consumers are significantly more likely to listen to the opinions of their friends, family, coworkers, and social peers than they are to listen to even the most polished or convincing marketing pitch.
However, in the last decade, the internet's growth, combined with the exponential rise of social media use, has launched formerly private word-of-mouth exchanges into the public sphere.
Instead of calling a colleague or going for coffee with a trusted friend, consumers (particularly Millennials) are turning to blogs, tweeting, and visiting consumer-advocacy websites to seek answers to purchase-related problems.
Consumers rely on online reviews to make purchasing decisions for a variety of products. Even from strangers on the internet, these trusted remarks are an extremely significant element of the buying process.
Research suggests that consumers check internet reviews for local businesses in 82 per cent of cases, with 52 per cent of 18-54-year-olds claiming to 'always' read reviews.
Before deciding whether or not to trust a company, the average consumer reads ten reviews and spends 13 minutes and 45 seconds reading reviews.
How to build your word of mouth marketing strategy?
Providing consumers with an unforgettable experience is sometimes enough than them shouting about you and suggesting others. You should stop hoping that others would tell their friends about you. In addition, specific tactics that actively encourage people to refer are being developed.
Let's look at some ideas to assist you in developing your strategy:
1. Produce engaging social media content
Customers or even prospective customers sharing content that the company makes available is a big aspect of digital word-of-mouth marketing these days. In other words, it allows customers to easily tell their friends and family why they favour a product or service without having to exert any effort.
Teach your audience something that will make their lives easier and that is relevant to their issues and struggles. When it comes to content creation, find a distinctive approach and don't be afraid to go down the route less travelled. Using people's emotions to generate shares and get people talking about your company can be quite effective.
Remember that the finest content is comprehensive but also concise. Finally, consider which of the other will best appeal to your target audience. Choose between a video and a carousel depending on your target market.
2. Share customer testimonials/reviews
People trust testimonials and internet evaluations as much as personal recommendations, according to 79 per cent of respondents in a study.
Testimonials and reviews assist consumers to feel more comfortable doing business with you by assuring them of the performance, quality, and/or worth of your claims. After all, there's a reason it's called social proof.
Testimonials might be written or recorded, and they can be posted on your site or gathered from other sources. Repurpose your testimonials or reviews into your marketing after you have them.
3. Create a referral program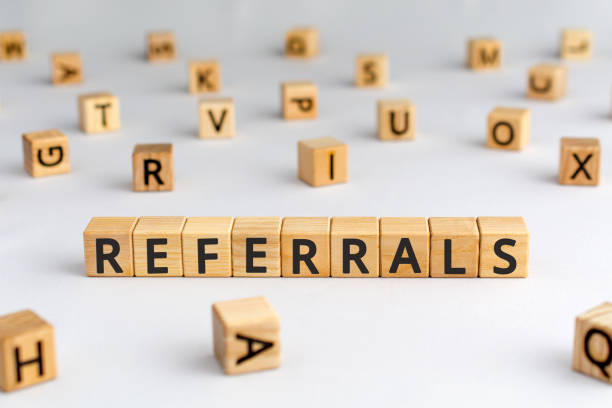 Offering a system of referral benefits is a terrific approach to encourage satisfied customers to take the next step and suggest people to your company. According to Texas Tech research, 83 per cent of satisfied consumers are willing to recommend a product or service, but just 29 per cent actually do so.
A successful referral programme matches the following qualities:
1. It is simple and quick to spread the word.
2. It's beneficial to both parties (with an incentive or other benefit)
3. Measures the success of your marketing activities.
Incentivising your referral program is of utmost importance. Rewards could include anything from a discount on your next/first order to a free gift. For referring a particular amount of people, they will receive a gift card with a certain amount as credit. Similarly, people could be paid directly for recommendations. For referring others, they can also get a bonus gift with their next order.
4. Employ effective social media marketing tactics
From creating a unique brand-centred hashtag to hosting a giveaway, be open to adopting multiple strategies at a single time. Hashtag marketing is one of the most essential aspects of social media marketing. Never fail to come up with a unique hashtag to help generate your own niche which the masses recognise with. Giveaways and other contest marketing strategies are excellent word-of-mouth marketing ideas for those just starting out. They allow you to organically reach a newer audience.
Most importantly, get social on social media. Engage with your customers. You'll have a lot of interactions with your consumers as you grow your store. A great example is an incident involving Wendy's and the most retweeted tweet. You might hit a home run one day if you can be positive, playful, and active with them all.
5. Encourage user-generated content
The importance of user-generated content is unprecedented.
An Instagram post showing someone using your product or a blog post on their website raving about your products are examples of user-generated content. Share consumer images on social media and on product sites. Also, remember to give them credit in the post!
By regularly measuring interactions, you can ensure that this form of marketing does not come across as word-of-mouth advertising.
6. Influence via influencer marketing
Influencer marketing is for you if you're seeking a controllable word-of-mouth marketing strategy. Also, the nice part about word of mouth marketing is that you can pay to start a conversation about your product and possibly make some purchases.
Wrapping Up
A word of caution would be to make sure your closet is devoid of any skeletons. By being the one to break terrible news, you can get ahead of any potential negative publicity. Negative remarks should not be censored, instead, make sure that the beneficial information exceeds the negative.
In terms of viral potential and cost-effectiveness, only a few marketing methods can compete with WOMM. Additionally, when it comes to word of mouth marketing, it's not only about getting people to talk about your brand, but it's also about converting your buyer into a devoted follower.